Cosmetic Dentistry involves treatments that improve your smile, ultimately resulting in increased confidence and improved overall health. Our cosmetic dentistry treatments work to lengthen, shape, lighten, and straighten teeth so that our patients can attain perfectly natural-looking smiles.
Cosmetic dentistry applies to many patients and our dentists will consult with you to recommend any treatments that you may be interested in or that may be a good fit for your personal dental health.
We invite you to explore options that will help improve your smile with the following cosmetic dental treatments:
Cosmetic Bonding
Full Mouth Reconstruction
Porcelain Veneers and Lumineers
Smile Makeover
Teeth Whitening
Please contact us to schedule an appointment with one of our dentists for a consultation regarding a cosmetic dental treatment in Advance, Lewisville, or Wilkesboro.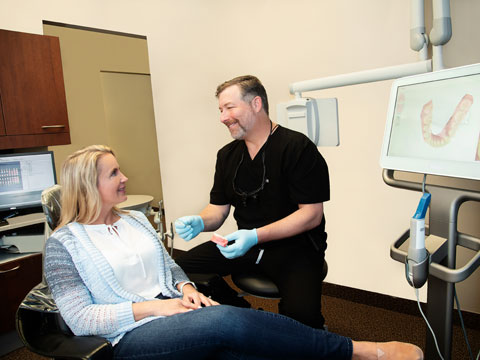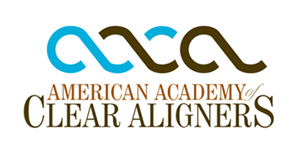 What is Cosmetic Bonding?
If you have a chipped, crooked, or otherwise imperfect tooth that needs cosmetic restoration, we may suggest one-appointment bonding. Bonding is a dental restoration process that can be used to repair cracks, chips, discoloration, or gaps between teeth. It also provides the benefits of improving the appearance of your smile, as well as providing long term protection against future damage and discoloration.
Your dentist can apply liquid composite resin, shaded to blend with your tooth's color, to rebuild a pleasing shape to your tooth. After hardening the resin with a curing light, he will artistically sculpt and polish the restoration. In just one visit, you can enjoy a beautiful new smile!
Advantages of Cosmetic Bonding
Cosmetic bonding can be a viable, affordable alternative to porcelain veneers, that lasts 5 to 10 years with proper care. Bonding will not discolor as your natural tooth enamel will, so touch-up teeth whitening may be required to keep your natural teeth the same shade as the bonded area.
Additional benefits to cosmetic bonding include protection of exposed roots, replacing old or unattractive silver filling, and stabilizing loose teeth.
When do I need Full Mouth Reconstruction
Sometimes a few crowns, fillings, or replacement teeth aren't enough to completely restore dental health. When you visit Southern Dental Associates, your dentist will evaluate your teeth, gums, and soft tissues, as well as your occlusion (how your teeth fit together when you shut your mouth). We will take X-rays, intra- and extra-oral images, and possibly a Panorex image to provide us with detailed information to create your full-mouth reconstruction plan.
We will also talk with you about your concerns. Do you have pain? Does dental work make you nervous? What do you want to achieve from your dental work? The dentist will address your concerns and present a plan to restore your optimal oral health. We will explain our suggestions, your options, and the time and financial commitment involved. With creative scheduling and financing, as well as options for anesthesia and sedation, you can enjoy the healthy, comfortable, beautiful smile you deserve.
What procedures can I expect for a Full Mouth Reconstruction?
We may recommend fillings, crowns, inlays, or onlays to restore teeth. Crown and bridgework, partials, dentures, and dental implants offer stable, lifelike solutions to replace missing teeth. Orthodontics, oral appliances, and other treatments may help your unique situation, as well. We sometimes work with specialists in an interdisciplinary approach to ensure that patients receive the treatment they need. Our goal is to deliver the smile you want, then help you maintain it for life.
About veneers and Lumineers
Long lasting porcelain veneers or Lumineers can enhance the appearance of your smile by brightening teeth, closing spaces, and altering the size and shape of your teeth. Made from strong dental porcelain, veneers and Lumineers are stain-resistant and reflect light much like tooth enamel so that you can enjoy the flawless smile you have always wanted.
If you select traditional porcelain veneers, plan on two or three visits to our office. During the first appointment, Dr. Liner or Dr. Ward will examine your mouth, study your skin tone, and choose veneers that will complement your facial features and personality. The doctor will then prepare your teeth and take molds so that the skilled ceramist can use the impressions to handcraft your veneers. At this visit, the dentist will also place temporary veneers, which you will wear until the custom restorations arrive. Once we receive the permanent veneers, you will return for any necessary adjustments and final placement.
No-prep veneers like Lumineers allow our dentists to enhance your smile with the most conservative method available. Lumineers don't require enamel removal, so patients can reverse the procedure and return to their original smiles in the future. Because Lumineers may look bulky or unnatural on some patients, your dentist will discuss both options in detail so that you can make the best choice for your smile.
What to expect from a Smile Makeover
A smile makeover can renew your image and boost your confidence. Our cosmetic dentists can repair chipped or broken teeth, treat tooth decay, straighten crooked teeth and correct almost any defect to produce a stunning, beautiful smile.
For a successful smile makeover, we need to understand your vision for a perfect smile. Your dentist will consult with you about how you feel about your smile, what cosmetic options you'd like to consider, and the outcome you want to achieve. Once you determine how you'd like to have your smile changed, Dr. Liner or Dr. Ward will develop a specific treatment plan for your total smile makeover, which may include teeth whitening, porcelain veneers, bonding, or replacement teeth.
About Teeth Whitening
Teeth whitening is a popular and affordable option for brightening your smile. In fact, teeth whitening treatments are one of today's most popular cosmetic dentistry procedures. Teeth whitening can treat stains and give your smile a beautiful glow. Here at Southern Dental Associates in NC we offer Whitening for Life!
When you come to our office for your preventive examination, x-rays and cleaning, we will provide you with custom bleaching trays and materials for a ONE-TIME ENROLLMENT FEE. Then, at each recommended preventive visit, we will give you a complimentary touch up kit of bleaching gel. This ensures that you will be able to keep your teeth bright and beautiful for life! Whitening allows us to erase years of tea, coffee, tobacco, and signs of aging in one treatment.
After teeth whitening, you may experience mild sensitivity, but this sensation will fade over time. Fill the custom trays with the whitening gel and wear them for several days when you notice your smile's youthful luster is beginning to fade.
Southern Dental Associates is Now Welcoming New Patients
Be sure to contact Southern Dental Associates in Lewisville, Lexington, or Wilkesboro, NC to schedule an appointment today.